He truly was one of the best parts of our wedding experience. John was so helpful and friendly during planning and so much fun on the day - believe me, you want to get on with your photographer! John makes that easy!
And the photos! They just make me beam whenever I see one around the house or on my phone. So creative and perfectly capturing the personalities of our loved ones celebrating our day.
Thanks John, you megastar!
Would give John 10 stars if we could!! He arrived into the bridal house the morning of our wedding with a huge smile on his face and put us all at ease! He was fantastic from start to finish and we couldn't recommend John highly enough, in fact I have already recommended him to loads of people!!
John captured our wedding so perfectly and we are in LOVE with our pictures!! Every time I look at the gallery I feel like I am reliving the day all over again! Thank you so much John, you were an absolute pleasure to deal with, so professional, you took the most amazing shots and we had a great laugh too. We really enjoyed having you with us on our wedding day!!
Will and I could not recommend John more. His endless energy, positive attitude, creative shots and BEAUTIFUL work all speak for themselves - the fact that we all got on so well and loved having him around was an added bonus !!
It rained A LOT on our wedding day - and yet we still have photographs taken outside (and plenty inside too) that we will cherish and treasure forever. The images caught the spirit of the day - the love, the happiness, the fun, the packed dancefloor!
John, we can't thank you enough for shooting our day and can't recommend you enough to any couple looking for a photographer to capture their special day!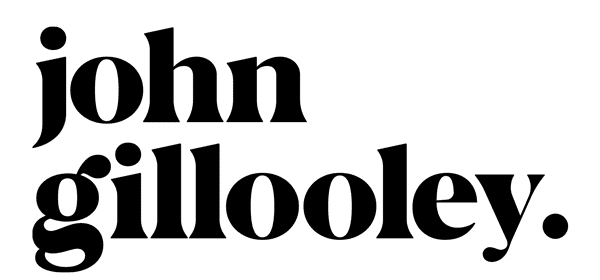 We highly recommend John! He is very professional, but most importantly, so much fun!
We felt so comfortable throughout the day. He just slotted right in like a friend! We eloped in Ireland in May and planned from Australia.
We were recommended John and we are so very happy we went with that recommendation! We feel very lucky to have this wonderful human capture our special day!

Oh and the photos are FANTASTIC!!!!!!
Can not thank you enough John!!!!
Without a doubt, hiring John as our photographer was one of the best decisions we made for our wedding. Having seen his photos in magazines and been recommended by a friend, we had booked him before we had a venue or a band.
Incredibly professional but also human and funny, John ensured we got all of the photos that we wanted while also making sure the day ran smoothly.

Multiple guests commented on his manner throughout the day and the photos that he took are honestly perfect. Not a request on the day, he snapped a portrait of myself and my grandad which became the last photo of us together, making it extra special.

John is a special photographer, exactly what you deserve for your special day.
So I will add to all these glowing reviews and say that John is a phenomenal photographer and just a really great guy. Myself and my husband are not much for photographs and were a little nervous about being under the lens for the day, or posing for shots, but there was none of that with John.
He blended seamlessly into the day and got the most amazing natural shots of us and our family and friends. He has a knack for putting people at ease and just an amazing eye for a brilliant shot. Cannot recommend him enough. And I can't tell you how many of our guests made it a point to tell us how great he was! Thanks so much John, we love the shots!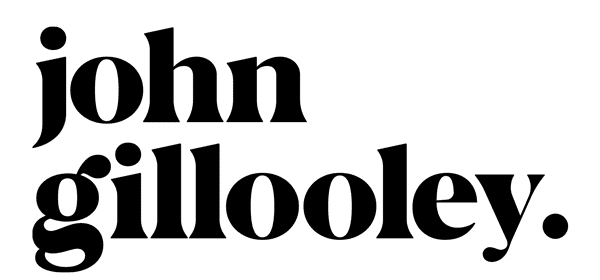 John did an amazing job with our wedding photography and has given us such a beautiful set of photographs. They have captured so many wonderful moments and really tell the story of the day - we just love looking at them.
They are artistic and beautiful and make great use of light and space. As well as all that (if I still haven't convinced you!), he's lots of fun to have around. Many of my friends and family commented on how great he was - in the midst of chaos, he was discreetly snapping away, not a bother, with fantastic results!
I'm so glad we booked John and have no hesitation at all in recommending him.
John's work speaks for itself, his composition and use of light is incredible. What you don't see from the images is what he is like to work with on your big day. John is incredibly professional and put our minds at ease the entire day.
He captured our day with a great enthusiasm and energy, capturing moments that we didn't even notice ourselves as we were caught up in the excitement of the day. We would recommend doing an engagement shoot with John also, you'll cherish the images but also you'll be reaffirmed that you made the right decision on your photographer.
Hiring john is not only guaranteeing images of your day that will last a lifetime, it is a guarantee of having one less thing to worry about on your big day.
From our first meeting, John put us both at ease, was warm and friendly, and gave us great advice about how to schedule our day to get what we wanted from it. Our wedding photos are absolutely breathtaking, and the brightness, love and joy of the day shine through in every frame. It was an absolute delight to spend the day with John, and we cannot thank him enough for being so fun, considerate and on the ball. The photos are joyful and we are going to treasure them for every day of our lives. We are genuinely thrilled at how John managed to capture the quiet moments and the loud ones equally, and the final product is so moving and beautiful.
If you are looking for a photographer that will enhance your day, while being unobtrusive and capturing the best of the best day of your life, we cannot recommend John highly enough.
This man is the best in the business. A professional and all round legend from start to finish.

I spent a lot of time looking for a photographer and when I saw his photos I just knew he was the one for us and I was right!

John is such a great treat to have around on your wedding day and captures moments you didn't even know happened. I cannot ever thank him enough for the outstanding memories we now have that he captured for us.

I would almost consider getting divorced so I could get married again so he can take more pictures of us 😂

Thank you John, you are an artist
John was the photographer at our wedding in 2018 and we can't recommend him highly enough!

He is amazing at his craft, every single photo is beautiful. We wanted someone who would blend seamlessly into the day capturing moments as they happened, avoiding lots of formal portraits.
What we got was even better. It felt like we'd known John for years and he was our insanely talented friend taking photos of the day! So much so that we tried to persuade him to stay on for the party and come back for day 2!!

You will not regret booking John as your wedding photographer, he is the ultimate professional, granny charmer and guest wrangler. He adds to what is already the best day!
My wife and I got married last August in Howth, Ireland and John was our photographer. John was amazing and so easy to work with and we are so happy with our wedding photos.
If you are not from Ireland and are planning an Irish wedding (we're Americans), I can not recommend John enough he made the process super easy & his knowledge of the local area allowed us to get beautiful shots.
At one point he even saved our wedding, when he went sprinting across the fields at Howth castle to alert the bridal party it was time to start, as they were just distant enough to not hear the music.

We were so glad we booked John as he helped the day go so smoothly and we have so many great photographs of that day.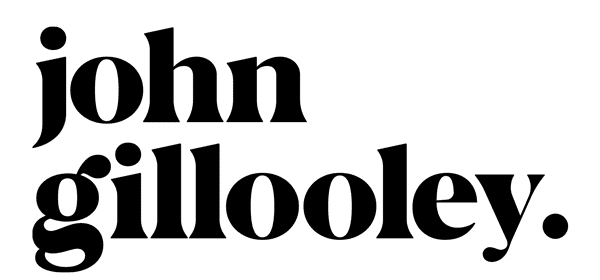 Myself and my now hubby eloped and married in Dublin. Without knowing any photographers I did a little research and found John Gillooley, I have to say this was the best decision I made (apart from marrying my hubs)
We had a ball that day, we laughed so much and our pics are amazing, truly capturing what our day was all about.
I cannot say enough about how fab John is and if you look at his social media you'll see for yourself.
Over a year since our wedding, I still clearly remember how wonderful John was.
He goes beyond the role of photographer as he'll keep you calm (and hydrated!) on what can be a stressful day!
He takes the most brilliant photos and does it with an incredible sense of enthusiasm!
No matter kind of bride or groom you are, John will capture the one of the most important days of your life and create the most beautiful photos to look back on.
John was a pleasure to work with.
We had so much fun the day of the wedding with John as our photographer.
He was very quick getting the photographs back to us after the wedding too!
If I ever get married again... I'll make sure to book you in :)